Home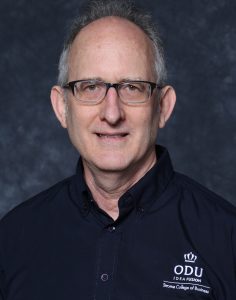 Dr. Michael McShane, Associate Professor of Finance (Risk Management and Insurance)
Teaching Interests: Insurance, especially Property-Casualty Insurance, and Risk Management, especially Enterprise Risk Management
Current Research Interests: Transdisciplinary collaboration on enterprise risk management (ERM) and flood insurance.
My Papers. Click to access some of my papers.
Insurance and Financial Services Center at ODU. Check out the Center and related major/minor.
Mitigation and Adaptation Institute (MARI). MARI's vision is that of thriving coastal communities.
Entsminger Fellow: Cohort 2. Entsminger Fellows are interdisciplinary cohorts of faculty and staff charged with spreading an entrepreneurial ecosystem to all parts of ODU, made possible by a generous gift from alumnus Lee Entsminger '74.
Cofounder of Emergent Risk Initiative at ODU (ERI@ODU) in December 2009 with goal of fomenting cross-disciplinary risk management research.
Climate Change Sea Level Rise Initiative (CCSLRI) at ODU.
Short History
Roots in Kentucky and West Virginia.
Reed College in Portland, Oregon for a couple of years.
University of New Mexico: Bachelor of Science in Electrical Engineering.
Hewlett-Packard in Tokyo, Japan: worked 10 years in HP's semiconductor test equipment research and development facility.
Western Kentucky University: MBA in 2000.
University of Mississippi:  PhD in Finance with an interest in risk management and insurance  in 2007.
Old Dominion University  since August 2007.