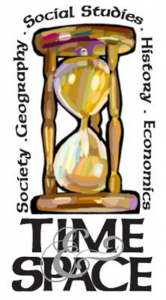 Everything occurs in both time and space. Geography is readily visible in the world around you. Geographic thinking involves much, much more than asking where, but uses a process of systematic inquiry into why there?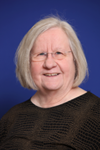 Trained as a historian, I saw the light in 1988 when I participated in the Virginia Geographic Alliance sponsored summer geography institute. Geographic concepts are every where, one only has to look around and marvel at the physical world and the imprints left by Earth's humans. and think. With an Eastern European heritage and an M.A. in Soviet and Eastern European history, I seek to study the world's regions through the geographic perspective filtered through the legacy of the past.
My geography studies span a variety of institutions: James Madison University, Virginia Tech, Moscow State University, and Old Dominion University. Content knowledge and educational pedagogy interact in the process of geographic thinking. I hold an Ed.D. in Educational Leadership from Nova Southeastern University.
As one of members of Esri (Environmental Science Research Institute) first cohort of Teachers Teaching Teachers GIS (T3G), I was introduced to the power of maps to provide visualization of data to support the development of spatial thinking. As a former secondary social studies coordinator for Virginia Beach City Public Schools I have conducted numerous classes and teacher workshops for the integration of GIS into instruction in a variety of disciplines. All of my classes at ODU include map-based investigations to provide students with the opportunity to directly interact with geographic content.
Since the spring of 1997, I have taught a variety as an adjunct assistant professor at Old Dominion University.
GEOG 100S: Introduction to Cultural Geography
GEOG 350 Geography of Canada and the United States
GEOG 300: Maps and Geographic Information
GEOG 425: Internet Geographic Information Systems
GEOG 451: The Geography of Europe
GEOG 496: GIS and the Geography of Russia and the Near Abroad
GEOG 595: GIS for Social Studies Teachers