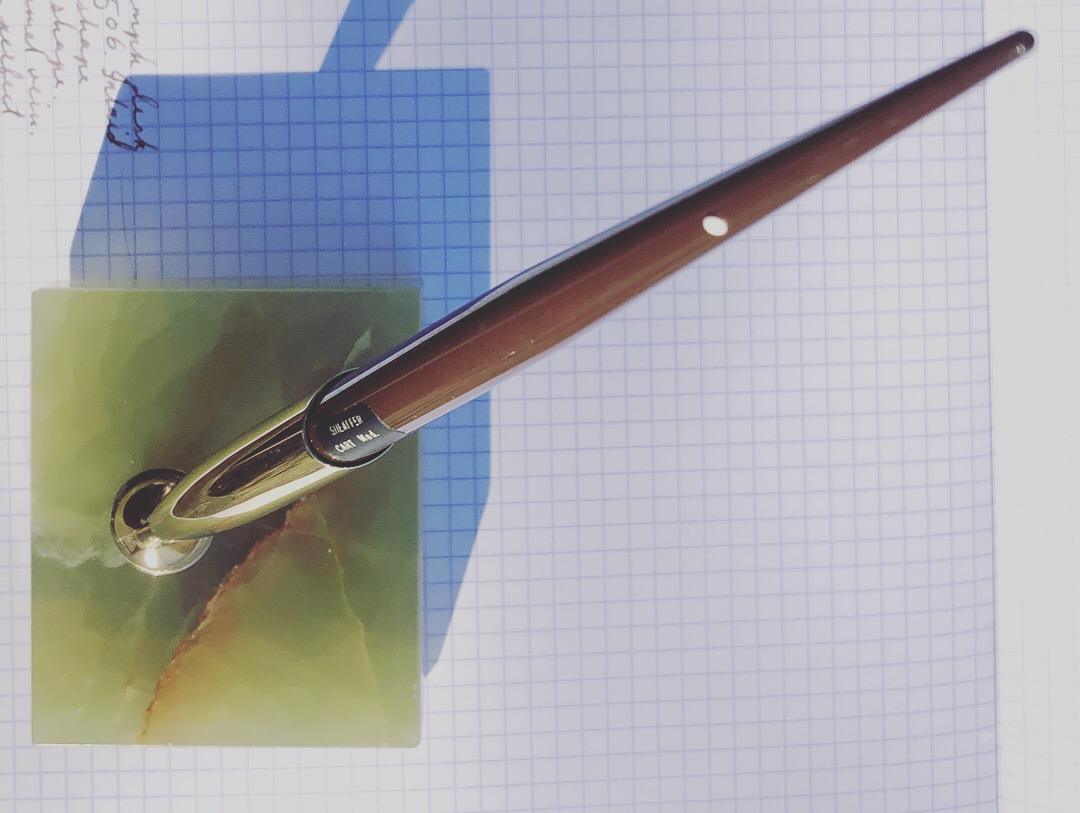 Desk and ring-top pens were once common, but are now so rare or unknown that their function and purpose may be unclear.
As paper has given way to screens, desk work is accomplished more and more with keyboards, leaving pens for more on-the-move writing. If you write in a fixed location, though, desk pens really are wonderful. They present the pen at a writing angle to the hand, and keep the nib humid for immediate ink flow. You grab the pen, write something, and put it back—no finding the pen, picking it up, taking the cap off, or putting the cap back on. That seems trivial, but it really does make a difference in how effortless it is to write down quick notes now and then. I have a desk pen on my desk, next to my computer, and another in the kitchen—mostly for use with the shopping list.
Ring-top pens are virtually unknown today. Rather than a clip, these pens have a ring on the cap which is meant to be attached to a chain. Men would wear these "vest size" pens on chains just like watch fobs, with the chain attached to a vest buttonhole and the pen in the vest pocket opposite to the watch. Women would wear ring-top pens on necklaces called guard chains, muff chains, or sautoirs. Ring-top pens were often gold- or silver-filled; as much jewelry as writing instrument.