Welcome
Welcome to my ODU faculty website. Here I will post my professional research and teaching and share highlights for folks interested.
Check out my newest course, Marine Geography: GIS for a Blue Planet, Fall 2017.
Marine GIS Story Map ("a 21st Century syllabus" https://arcg.is/01PXCD)
I returned to Old Dominion in summer 2016 after 10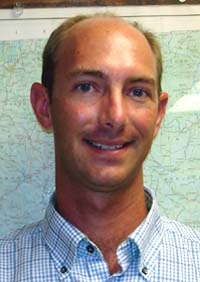 years at East Carolina University. My research agenda and teaching continue in Geographic Information Science for coastal environments, hazards, and resource sustainability. I participate in research as a Senior Fellow with the new Commonwealth Center for Recurrent Flooding Resiliency (CCRFR) and looking forward to engaging communities in Hampton Roads, North Carolina coastal plain and Outer Banks and beyond tackling sea level rise, coastal storm hazards, and challenges to sustainability.
If you're a potential research collaborator, student, or stakeholder, please contact me by email: tallen@odu.edu