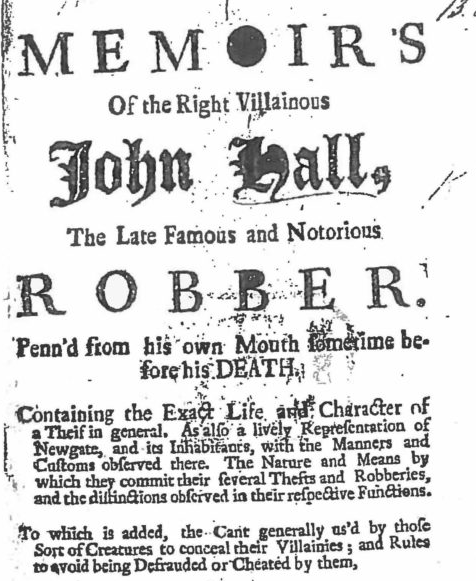 As part of Dr. Edward Jacob's Scholarly Editing & Textual Scholarship course, I participated in a collaborative critical editing project. The resulting text was published to the web (as a pdf file) as an open access scholarly edition of two closely related texts: Hell upon Earth (1703) and Memoirs of the Right Villainous John Hall (1708/1714).
As part of my involvement, I helped determine the overall editing strategy for the project, as well as collaborated on the production of the Note on the Text which provides a rationale for the editorial procedures used for the edition. Furthermore, I worked with a partner, Anthony Garcia, to transcribe, edit, and annotate several chapters.
Further information on the course and the project are available at this link.
[gview file="https://fs.wp.odu.edu/mmize/wp-content/uploads/sites/479/2018/08/Memoirs-of-the-Right-Villainous-John-Hall-with-Excerpts-from-Hell-upon-Earth1.pdf"]